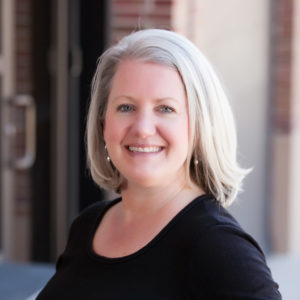 Dr. Cara Mudd – Board Certified Pediatric Dentist
A native of Colorado, Dr. Cara Mudd received her bachelor's degree and D.D.S. from Creighton University in Omaha, Nebraska. After three years as a general dentist in Colorado, she was Dental Director in a rural community health clinic that treated uninsured and low-income children in Washington State. Dr. Mudd then completed a two-year post-doctoral residency in Pediatric Dentistry at the University of Washington, where she also served as Chief Resident. Dr. Mudd is Board Certified, American Board of Pediatric Dentistry.
As a mother of two young boys, Dr. Mudd recognizes that every child has individual needs, and she takes pride in the compassionate, personalized care that she delivers to every child. In their spare time, Dr. Mudd and her family enjoy skiing, hiking, camping, biking and watching movies.
Q & A With Dr. Cara Mudd
A: Specializing in Pediatric Dentistry was a very easy decision.  I had worked for several years in General Dentistry and while I enjoyed it, I found that treating children was highly rewarding. I was proud to be accepted for the Pediatric Dentistry residency program at the University of Washington and have enjoyed every moment of having my own practice back home here in Colorado. Now I get to see kids all day!
A: Having two little boys is a lot of fun, but it can be demanding too. I have a better appreciation now that even the best plans sometimes don't get realized. And when a mother of a toddler confesses that sometimes teeth just don't get brushed twice a day, I get it. We all do the best we can.
A: I would love to hear that they had fun at the dentist! I hope parents will say that he or she felt confident that their child was receiving the best possible care, and I want the child to be excited to come back!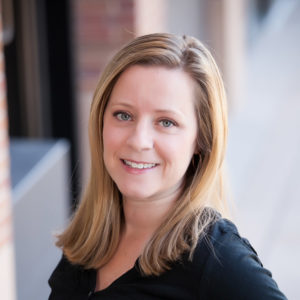 Dr. Clay Ziegler – Board Certified Pediatric Dentist
Dr. Clay grew up in the small town of Selma, Alabama. She attended Birmingham-Southern College then graduated from the University of Alabama School of Dentistry in 2007. She relocated to Denver, Colorado and completed a one-year General Practice Residency at Denver Health Hospital. For the following five years, Dr. Clay practiced general dentistry for Denver Health. Working alongside a pediatric dentist, Dr. Clay realized her passion was in pediatric dentistry so she returned to her home state of Alabama to complete a two-year residency in pediatric dentistry. During her time in Alabama, she served as the Chief Resident of the Pediatric Dentistry Program, an honor bestowed upon her by the faculty. Dr. Clay earned her Board Certification in 2017.
Dr. Clay and her husband have a wonderful young son and a dog named Charles Woodson Ziegler, better known as "Woody." Dr. Clay enjoys reading, writing, traveling, music, cooking, yoga, and skiing.
Q & A With Dr. Sarah Villaseñor
While practicing as a general dentist I worked with a lot of kids. It finally dawned on me how much fun it was to work with kids! They remind you not to take life too seriously.
I love watching the kids grow and evolve. They come in as tiny tots who are often a bit apprehensive, and before you know it they are seniors in high school, ready to go out and do great things in the world!
I would love to hear them say what a great time that had coming to visit me, and they can't wait until their next visit!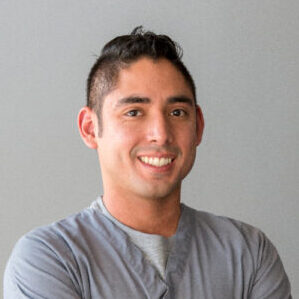 Dr. J.R. Franco – Board Certified Pediatric Dentist
J.R. Franco graduated dental school from the University of Tennessee Health Science Center School of Dentistry in 2007, and there he attended the pediatric dental residency, where he also served as Chief Resident. Spending most of his life in Tennessee, J.R. moved to Colorado in 2011, and as a pediatric dentist he has served many children facing challenging situations. For almost 9 years, he worked at a community health clinic in the Denver metro area and served as a dental director for 2 years. J.R. is Board Certified, American Board of Pediatric Dentistry, and is an active member of the Metro Denver Dental Society and Colorado Dental Association.
As an immigrant and refugee, J.R. hopes to serve as an inspiration to all children, regardless of their background. When not at work, he spends much of his time chasing after his two young boys, playing video games, and spending time at the gym.
Q & A With Dr. J.R. Franco
After serving in two dental mission trips to El Salvador during dental school, I found the most rewarding situation was providing dental care to children. Pediatric dentistry allows an opportunity to establish a healthy life focused on prevention and encourage children to achieve their dreams.
Parenthood has given me even more compassion to all parents and children since we are all individuals with our own strengths and needs. What works for one child, may not work for another. What works for one parent, may not work for another. The need to individualize care for each person is an essential part of high-quality health care.
I would love to hear how I have positively impacted a family, whether that is supporting a scared child to receive dental care or supporting a family in finding healthy habits they can adopt.